Muskoka is known for the beautiful and natural splendour of the Canadian wilderness. It is best recognized for its rich culture and fantastic house interior and exterior design. Thanks to the best Muskoka painters in the area, more houses have unique colours and paints. These are made possible because of the many painting services that contractors and companies offer to the people. Now, what are these services that most people are looking for?
Services Available in Muskoka
There are several services that are available in the area. These services are best for any property, whether for cottage painting or home renovation. Check out these services if you want a painting service that would best improve your house.
Residential Painting
When you want to improve the aesthetics of your house, residential painting is what you need. This service gives your residence a unique look and a touch of colour. Although some homeowners want to do house painting independently, leaving the work to the experts is advisable.
Commercial Painting
Commercial properties can be rebranded with new paints. If you own one, it is best that you hire a commercial painting service from a reliable painting contractor. They are knowledgeable about where to start and when to begin. So if you have a business space that looks old, hire a painter from Muskoka today.
Wood Restoration/Staining Interior & Exterior
If your house is built with wood, hiring a wood restoration Muskoka contractor is ideal. This service is about rejuvenating the wood pieces to make them look new and protected from damage. The conservation is done using restoration tools and other staining materials. So, this service is the best if your interior and exterior are not well-protected.
Specialty Faux Finishing
A faux finish is a unique way to enhance your space to another level. This decorative paint finish makes any surface stand out or complement your space. And there are many techniques that you can choose from or suggest to the painting contractor that you have hired. But of course, a specialty faux finishing is an incredible painting service that best brings out the beauty of every home.
Full-Service Drywall, Taping, Plastering, Sanding
Are you planning to improve the look of your wall with an affordable but ideal wall-covering option? The drywall contractors in Muskoka are the right professionals that you should call. They offer a wide range of drywall services, such as installation, repair, finishing, texture, and painting. They can also do taping, plastering, and sanding so you can achieve a smoother but better finish for your wall.
Why Choose a Muskoka Painting Contractor
Painting in Muskoka is made easier with reliable professionals to help you attain the painting expectations that you have set for yourself. As there are a number of contractors and specialists in the municipality, there is no denying that you might be baffled by all the choices laid before you. That said, we have provided you with some reasons why you should hire one:
Quality work
The painting contractors from the area are skilled and knowledgeable in getting the job done on time. They are well-experienced in delivering high-quality work that does not disappoint. Thus, they use excellent techniques to create better results.
Professionalism
A professional contractor makes sure that everything is accomplished on time. So if you are looking for a wood-staining Muskoka service, expect a high standard of service. Everything has been settled and met professionally.
Safety
Safety first! That is what a Muskoka painting contractor strongly believes in. They prioritize the safety and security of everyone to perform their job best. That said, all necessary precautions are considered for your protection, your home, and all the people involved.
Time and cost savings
A reliable painting contractor can complete the job on time. You can expect that the project is finished on the agreed time whether you are availing of a plaster & drywall Muskoka service or a simple painting one. And with a cost-effective service, there is no denying that you can save more time and money compared to doing it on your own.
Warranty
There is a better warranty in hiring a contractor that does painting services. If problems may occur later, you can ask for a warranty since you have a particular agreement with the contractor. So it is best to understand the terms and conditions before hiring.
Expert advice
You can only receive expert advice from the experts themselves. Since they possess the knowledge and expertise required for painting services, you can obtain valuable tips and advice that you can use promptly. All you need to do is ask for their assistance, and they will provide better answers.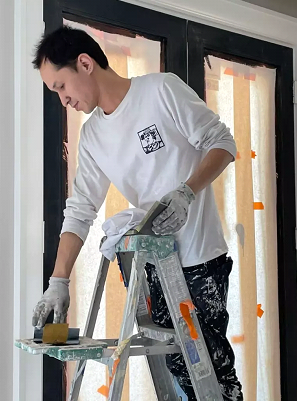 Hire a High-End Painting Muskoka Specialist Today!
There is no doubt that Muskoka is a place of natural beauty and properties. It is an excellent location to hire someone with the skills required for high-end painting services. With their help, you can enhance your residential or commercial property and create the best version of what you have. Whether you are looking for custom cottage painters or general home painters, PAINTMASTER.ca is a professional specialist that you can rely on. Trust our experience and creativity to exceed your expectations in painting services. Interested? Feel free to visit our website https://paintmaster.ca/ to learn more about our unique services!
| 2023 HomeStars Award Winners | Official Drywall Contractors For The 2023 Princess Margaret Dream Muskoka Cottage Lottery | Painting Specialists At Work Since 1966 |