About Our
Experienced and Creative Painters
Paint Master Painting Contractors Inc. is a professional painting company that has been providing exceptional painting services to both residential and commercial clients in Canada for over 55 years. The company prides itself on its commitment to quality, reliability, and customer satisfaction. With a team of experienced and skilled painters, Paint Master Painting Contractors Inc. has built a reputation for excellence in the industry.
Paint Master Painting Contractors Inc. specializes in a wide range of painting services, including interior and exterior painting, wallpaper removal, drywall repairs, and stucco repairs. The company uses only high-quality paints and materials to ensure that each job is completed to the highest standard. They also offer a range of painting techniques and finishes, including textured, faux, and decorative finishes to help clients achieve their desired look.
One of the unique features of Paint Master Painting Contractors Inc. is their consultation process. They understand that every client has different needs and preferences, so they take the time to understand their clients' requirements before providing a custom-tailored solution. During the consultation, their team of experts will discuss the client's vision, provide recommendations on color schemes, and provide a detailed quote for the project. This personalized approach has earned them a loyal customer base, and many clients have returned to Paint Master Painting Contractors Inc. for repeat projects.
Painting
Services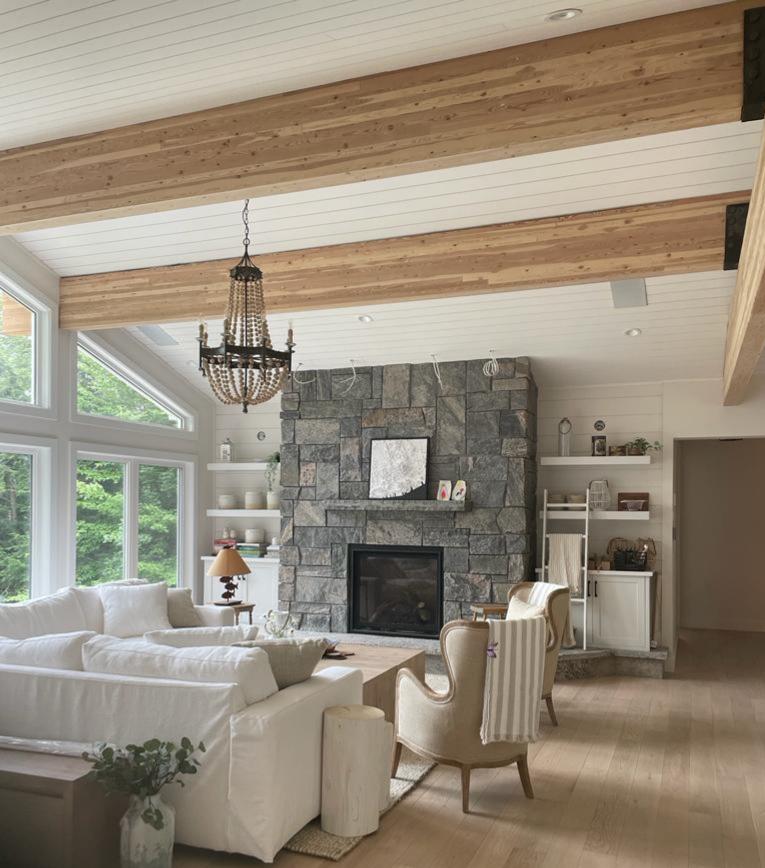 Interiors
At Paint Master Painting Contractors Inc. we use level 5 plaster primer for drywall applications, have extensive experience in finishing all types of trims, mouldings, plaster mouldings, wood paneling, ship board & providing unique Faux painting expertise.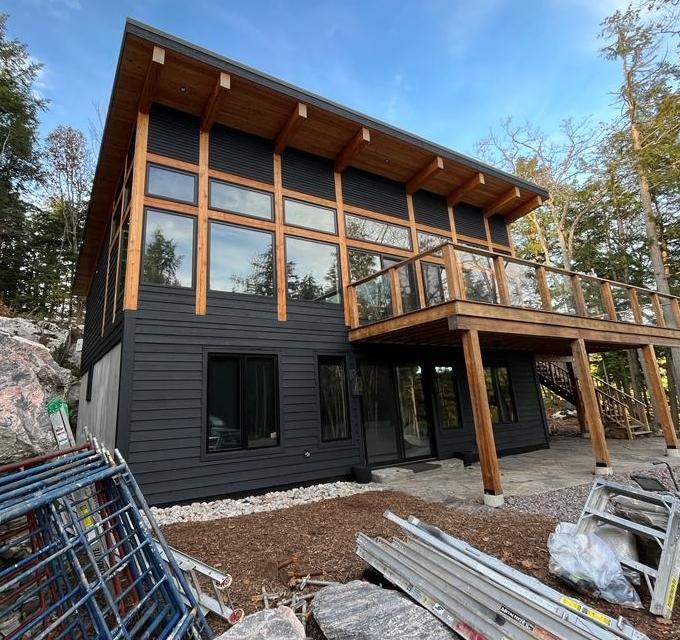 Exteriors
We specialize in complete wood restoration/staining on all existing or new exteriors, including all surfaces from 100 year old shingles to modern stucco. All our products feature industry leading top coats with UV inhibitors and are vocfree.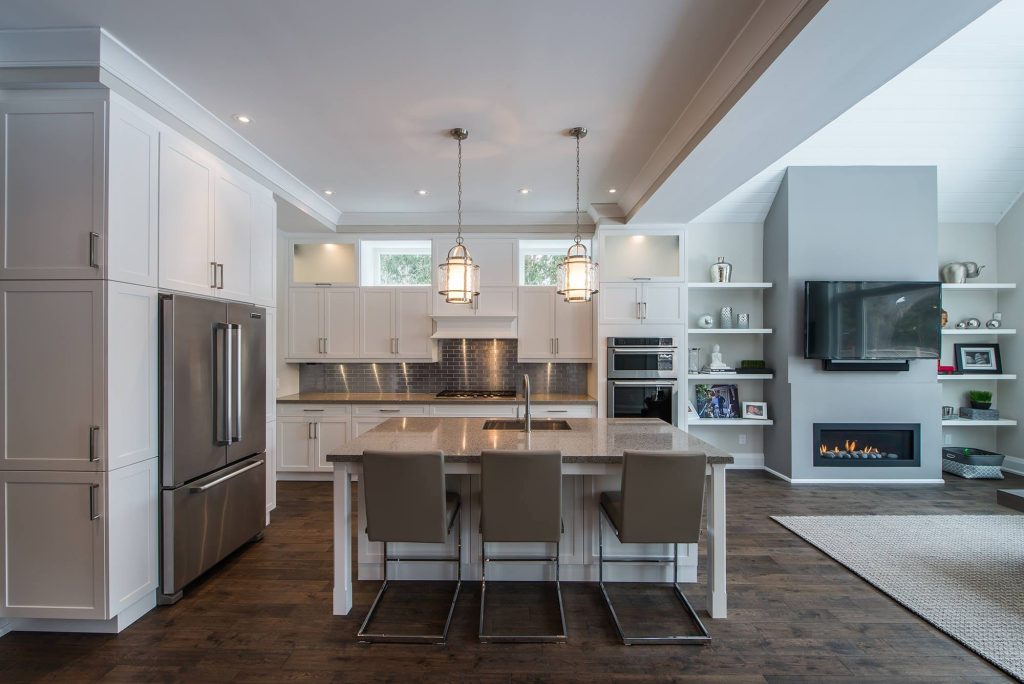 Commercial / Residential
If you are located in surrounding areas our team has years of experience in our industry. We have seen it all and know how to handle any situation that may arise. Our experience allows us to anticipate and prevent issues before they occur, which means that you can have peace of mind knowing that your project is in good hands.

I had an amazing experience with Paint Master as they installed a beautiful kitchen backsplash and painted the walls and ceiling. Excellent work, friendly staff and always on time! I have asked that they now start on the bathrooms. Thank you very much to everyone involved!
Mark Montague
Bracebridge

We have nothing but positive things to say about Joe and his crew from paintmaster. They painted our cottage from top to bottom and went above and beyond are expectations. They showed up on weekends to complete the job in a timely manner and cleaned up when they were finished at the end of the day. We are very happy with the completed project. We wouldn't hesitate to hire them again in the future.
Janet Buck
Baysville

It was a pleasure to have Joe in our home as the painter of an extensive home renovation: he is a perfectionist with an eye for every detail. He is great to consult with on colour choice and he helped us navigate some difficult decisions. Our older walls, which were also refreshed, received a lot of TLC and now look new. We will definitely consult Joe in the future for any painting needs we have.
Virginia Watts
Milford Bay
Looking for the highest quality service and versatility for your next project?