Applying paint is made easy with house paint brushes. These brushes are suitable for cutting in and cutting out smaller areas like the trims, edges, corners, and more. With these timeless tools, there is no denying that they have been useful with different uses. In that regard, more and more manufacturers produce different types and brushes for various uses. These brushes are crucial in achieving a professional-looking finish and results. Learn more about these brushes and how to choose the best ones for your house or next project.
Types of House Paint Brushes
Brushes have different uses and purposes in painting works. They are built differently, from the bristles to the handles. These differences make the brushes more different from each other. That said, here are the types of brushes so you can get familiar with them.
Angled Brushes
When it comes to precise painting, an angled brush is a perfect choice. It allows for precision for cutting around the edges and corners of any side of your home with the bristles.
Flat Brushes
Spreading paint quickly is what flat brushes are used for. It is an ideal option for covering large or flat surfaces as it has straight bristles that can be best used in finishing gates, cabinets, and more.
Round Brushes
Round brushes have round tips that are used for any detailed work. They can fill, draw or paint corners or larger areas. They are also used for stylish acts like finishing and more.
Sash Brushes
Just like angled brushes, this type has cutting-in bristles, only that it has longer ones. It is made that way to paint large areas like window frames, doors, and other huge areas.
Stain Brushes
When you are looking for brushes for wood staining, these brushes are the best. These brushes are designed explicitly for stains and finishes for any wood applications.
Cut-in Brushes
One of the distinct characteristics of cut-in brushes is that they have narrow profiles that can be used for the edges and corners of the room. They can also be used to paint around electrical outlets.
Ceiling Brushes
Since these brushes are used for the ceiling, they have an extra-long handle and angled head. It is an ideal brush to paint ceilings without straining your neck looking up.
Tips for Choosing the Right Paint Brush for Your Home
When choosing a brush for painting your house, it is just right that you think it over before actually deciding to purchase one. These brushes work differently, so it is better to choose which choices are ideal for the paintwork. To help you with that, we have provided some tips when choosing one.
Consider what paint type to be used.
There are different types of paint you can use for your paintwork. And, of course, you need to choose a brush that is a good pair for the paint so you can best use the tool as much as you want without a hassle.
Know the surface to paint.
The surface is a top factor that you should consider when choosing a paintbrush. That is why you need to identify what kind of surface you will be painting to decide which paintbrush is ideal for the job.
Identify the area size to be painted.
You can save time when you know the area that you want to paint. If you are painting larger areas, it is ideal that you go for wider brushes. And if you have smaller areas to paint, use smaller brushes as well.
Check out the shape of the brush.
Since paint brushes are designed for different tasks, it is important that you consider the shape. Angled brushes are good for edges, while flat brushes are ideal for large areas like walls.
Think about its quality.
The quality of the brush matters. Choose a high-quality brush that is sturdy and reliable. Check for the bristles and handles if they are made excellently, so you don't have any problems when you start your painting project.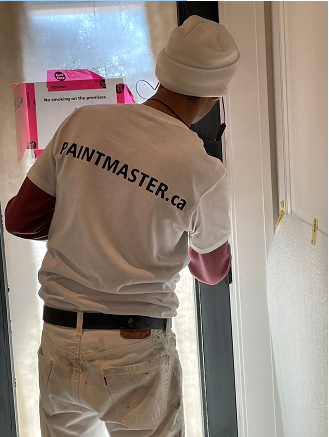 Be Assisted by the Professional Painters!
Brushes have different uses. They are made differently for specific purposes. So if you plan to do some paint work in your house or the other, determine first which brush suits the job. But if you are still deciding which brush to choose or the whole painting process in general, it is best to ask for help from professional painters like the PAINTMASTER.ca. We provide several painting services for every home.
Every project is a success with our painting services. We provide several painting services for your interiors, exteriors and commercial or residential works. Want a specialized service for your home? Feel free to visit our website https://paintmaster.ca/ to learn more about our unique services!
| 2023 HomeStars Award Winners | Official Drywall Contractors For The 2023 Princess Margaret Dream Muskoka Cottage Lottery | Painting Specialists At Work Since 1966 |